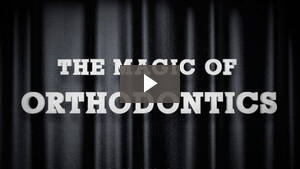 At Westermeier Martin Dental Care, we offer the latest and greatest in adult orthodontics. We can perform rapid orthodontic correction using the ever popular Invisalign, or can use Six Month Smiles to get even faster results for most of our patients. Invisalign and Six Month Smiles are orthodontic procedures that bypass traditional metal bracket and wire braces that may make patients feel unattractive and self-conscious about the way they look during treatment. With our orthodontic alternatives, we can help you create a more beautiful smile quickly, easily, and without hiding your smile behind unappealing metal devices.
Invisalign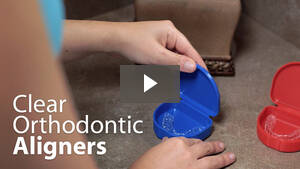 Invisalign uses clear aligner trays to slowly move teeth into more desired positions. Teeth shift and realign in the same time frame as traditional orthodontics, but is done so with clear removable devices patients can take in and out for cleaning, eating, and drinking. Treatment times vary, depending on the severity of the case.
Six Month Smiles
Similar to traditional orthodontics, Six Month Smiles utilizes brackets and wires. However, these wires and brackets are tooth-colored and far less noticeable than conventional braces. Additionally, Six Month Smiles addresses the front, visible teeth, which can be moved quickly and easily. Most patients can have new and improved smiles in six months or less, and do so without having to hide behind metal wires and brackets during treatment time.
Cosmetic dentistry is done in order to help patients improve their smile and feel better about the way they look. In some cases, cosmetic restorations can be used to address imperfections in smiles, while at other times, orthodontics may do the trick. Drs. Westermeier and Martin have also had instances in which patients benefited from a combination of orthodontics and cosmetic restorations.
When you schedule a free consultation with Westermeier Martin Dental Care, you'll learn more about the different treatment programs available for patients like you who want to transform and realign their smiles into a more beautiful presentation. From Invisalign to Six Month Smiles, Dr. Westermeier and Dr. Martin may have the best solution for you and your smile! Call today to schedule your no obligation appointment and find out how you can receive a tremendous esthetic boost from non-traditional orthodontic treatments.